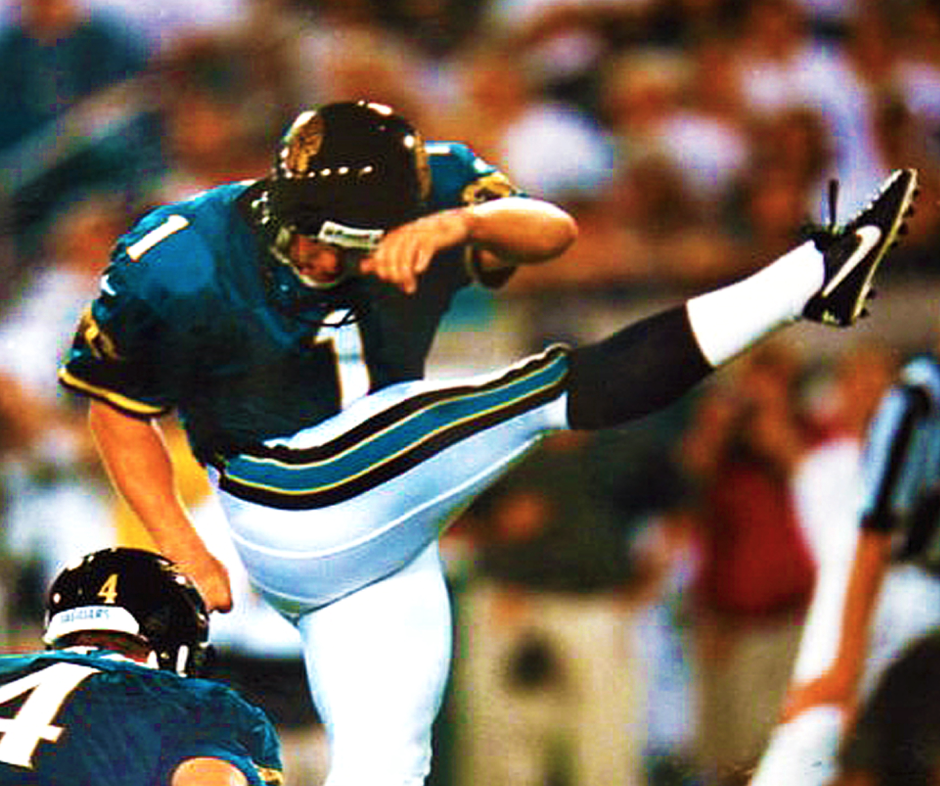 Mike Hollis
FOOTBALL – National Director Of Football/
Director of Kicking & Punting
Mike began his kicking career back in 1985 serving as the kicker on his junior high school football team and continuing throughout high school, college and eventually the NFL. After high school, Mike chose to play at the community college level and eventually walked on at the University of Idaho (Division 1-AA). He began his professional career in 1994 with the San Diego Chargers (pre-season) followed by 7 years with the Jacksonville Jaguars, 1 year with the Buffalo Bills, and 1 year with the New York Giants, until his retirement in 2003.
During that time (including playoffs) Mike played in 132 NFL games connecting on 216 of 268 field goals (80.6%), and scoring 949 points including a consecutive streak of 20 field goals. Mike was voted AFC Special Teams Player of the Week 7 times and was selected to the 1998 Pro Bowl after leading the NFL in scoring with 134 points.
Mike presently holds some very impressive rankings in NFL history. He sits atop some of the highest percentages in field goals over 50 yards (13/19, 68.4%); high accuracy over 40+ yard field goals (63/92, 68.5%); top 10 in field goal accuracy in the playoffs (16/18, 88.8%); and an overall field goal accuracy (80.0%).