Meet Our Directors / Operations
AREA SCOUTS DIRECTORS / OPERATIONS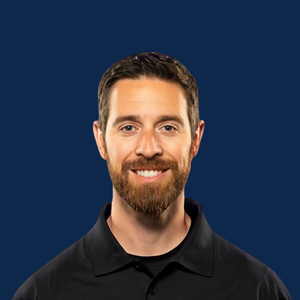 Anthony Inzillo
Director of Sports Medicine and Performance
Anthony Inzillo is a Doctor of Physical Therapy, while also holding certifications as Strength and Conditioning Coach and Sports Certified Specialist who excels in the rehabilitation of high-level athletes. Anthony has most recently worked as a Physical Therapist in the Alliance of American Football, and with the Atlanta Falcons of the National Football League, and the XFL.
Prior to working full-time in professional football, he was the primary Physical Therapist for world-renowned orthopedic surgeon, Dr. James Andrews. With his mentorship, he provided world class care for countless high school, college, and professional athletes and was a leader in developing guidelines and protocols for rehabilitation, interval sports programs, and functional testing.
With Anthony's background and versatility within all stages of rehab from immediate post-op through the return to play phase he is spearheading our B.A.S.E. Assessment, which will set the foundation for all of our athletes. His main interests are injury prevention, assessing and resolving movement dysfunction, rehabilitating injuries and their underlying causes, and optimizing athletic performance. He has helped hundreds of athletes successfully return to sports and is eager to continue doing so.
Anthony earned his Bachelor's degree from University of Delaware in 2009 and graduated in 2012 from the University of Delaware as a Doctor of Physical Therapy.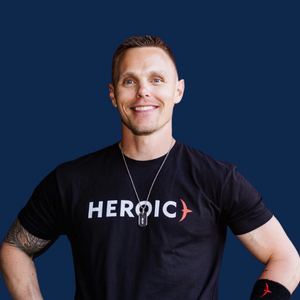 Brandon Guyer
Director Of Mental Performance and Nutrition
With 13 years of professional baseball under his belt, including 7 as a big league player, Brandon is excited to share his wealth of knowledge and experience with the Area Scouts community.
Guyer is recognized as a Hall of Fame baseball player at both Herndon High School and the University of Virginia.
In 2011 Brandon made his MLB debut and hit a 2-run homerun in his first at-bat, becoming the first Ray and 108th player in MLB history to do so.
After 4 years in Tampa, the Rays dealt Guyer to the Cleveland Indians at the trade deadline in 2016. In his three seasons in Cleveland, the Indians were AL Central Champs three times and AL Champions in 2016.
Guyer retired in 2020, following seven seasons of big league ball. He made a name for himself as a lefty masher, slashing a career .274/.376/.449. He also retired as MLB's "hit by pitch king."
A couple months later, Brandon started his online training platform Fully Equipped Athlete and has since become a Precision Nutrition Certified Coach, NESTA Certified Sports Nutritionist and a Brian Cain Certified Mental Performance Mastery Coach. The mission behind FEA is to help athletes bridge the gap between performance and potential with good nutrition and an elite mindset.
Richard Dalatri
National Director of Strength & Conditioning
Rich joins Area Scouts with a wealth of experience spanning multiple decades in professional and amateur sports.
He was the first full time strength and conditioning coach in the National Basketball Association when the New Jersey Nets hired him in 1987. He set the ground work for player development done in the N.B.A., both in season, and off season. His off season manual for his players has been used by countless basketball coaches in the USA and Europe as a guideline for their own programs over the years. He coached in the NBA for 24 seasons, 22 with the New Jersey Nets, and 35 seasons in professional basketball overall, including as an Assistant Coach/Director of Player Development for the Cleveland Cavaliers for two seasons. Rich was the first player development coach in the NBA to also be named an Assistant Coach.
In 1985 Rich was one of 12 coaches from North and South America to be invited to study at the Soviet Institute of Sport, in Moscow, USSR. It was the first program of its kind, and since has expanded to studies in other European countries. The courses were taught by the leading experts of the Soviet sports machine that ruled almost all sports during that period of time.
In 1986 Rich became one of the first coaches in the world to become a Certified Expert, when the National Strength and Conditioning Association gave a Certification exam for the first time.
In 1992 Rich ventured to Europe, becoming one of the only Americans to be hired as Director of Player Development, working first with Phonola Caserta and Fortitudo Bologna . Both teams were in the Italian A-1 league, and made it to the league Finals. In Italy he introduced a new system of training for basketball. His workouts were all sports specific to basketball, much different, than the methods used prior to his arrival, which were Soccer programs used by the basketball teams. The system took off and is the norm in Europe today.
This method caught the eyes of the Italian National Team who appointed him Director of Player Development in 2001. The National Team had some its greatest moments during his tenure, winning a Bronze Medal at the 2003 European Championships, in Stockholm, Sweden, and a Silver Medal at the 2004 Athens Olympic Games. The Italian Basketball Federation asked Rich to develop a Certification Program for basketball coaches to ensure proper instruction with player development.
Rich has worked extensively in Europe, & China during the off seasons conducting clinics and camps, and working with teams to help with their programs for player development. Armani Olimpia Milano, Montepaschi Siena, Benetton Treviso, Real Madrid, and Khimki Moscow, BC Kiev, BC Dnipro are some of Europe's top teams which he consulted with for athletic development programs.
In 2011 he was appointed assistant coach for the Ukrainian National Basketball Team, where they qualified for the World Championships in 2014.
Rich's resume also includes stops at the University of Mississippi, the New York Giants (NFL), personal trainer for recording artist, and actor Jon Bon Jovi, Rutgers University and the NBA Elite Academy in Hangzhou, China.
Most recently, Rich was Director of Player Development for BC Dnipro of the Ukrainian Super League.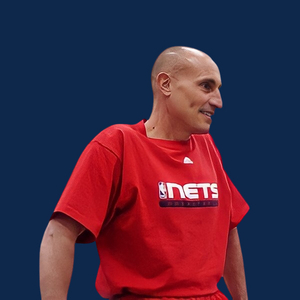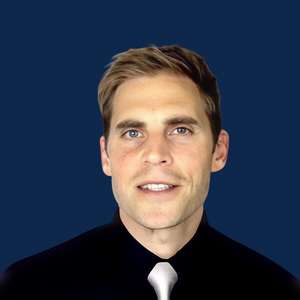 Nathan Biddulph
National Director of Neuro Skills
Nathan is a nationally-known Neuro Skiils Coach who provides his exclusive training program to athletes, performing artists and actors, business executives and entrepreneurs. This training includes essential neuro-cognitive skills, such as pattern recognition to pick out sequences and to detect patterns of any scenario, accelerated processing speed to process information faster (which slows down any situation to determine strategy), and many more Neuro Skills that can advance your career.
​The curriculum includes daily drills to increase all these skills and more, and does not use electronics that damage your vision and brain. Coaching services are individualized for each client. The program enhances all of your career skills and produces extreme success.
Nathan is the owner and founder of Neuro Skills Coach, LLC along with his wife, Kaarina Biddulph, an internationally certified Fitness Trainer and Nutrition Specialist.
Larry Cassella
Director of Safety/Risk Management
Already an Area Scouts Certified Evaluator, Larry adds to his role as the new Director of Safety/Risk Management for B.A.S.E. MISSION.
Larry received a national certification from the American College of Sports Medicine (ACSM H/F Instructor) in 1999, as well as a Master's in Kinesiology from the University of Texas of the Permian Basin in 2008. As a Program Manager for the city of Cary (NC), he was instrumental in designing, implementing, and evaluating worksite health promotion programs in the areas of physical activity, nutrition, stress, sleep, and tobacco use. He also implemented a movement-based tool (FMS) to help manage musculoskeletal injuries in industrial athletes.
Larry is now excited to use his 18 years of experience to maximize functional movement, functional performance, and functional skill in young athletes.
Juanita Perez
Director of Client/Representative/Customer Relations & Support
Hector Sandoval
Director of Media
Jeanna DeShazer
Director of Client Management
Mia Grace
Assistant Director of Client/Representative/Customer Relations & Support
Alexa Stevens
Legal Assistant